2021 Ford Bronco Safety Award in Bentonville, Arkansas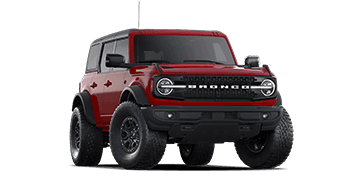 As the model year comes to an end, there's a lot to say about the all-new Ford Bronco Sport for 2021, like it's classically fashioned yet modern, tough and capable xxxx, and a lot of fun to drive. The Ford Bronco Sport has also been referred to by the Insurance Institute for Highway Safety as one of the safest vehicles on the road, as it received the Top Safety Pick+ rating. That said, we can't wait to see what's in store in 2022.
Even for a vehicle as tough and durable as the 2021 Ford Bronco, earning the IIHS Top Safety Pick+ is no simple task. A car must pass six crashworthiness tests, achieve good or acceptable headlamp scores, and rank advanced or superior in crash prevention to win this top honor.
The 2021 Ford Bronco breezed through these tests, earning one of the auto industry's most prestigious safety accolades. This simply adds to the argument that the Bronco Sport is a must-try for anyone with a growing family who enjoys adventure.
Hau Thai-Tang, Ford's chief product platform and operations officer, went on the record to say, "The Bronco Sport was designed to allow our customers to get out and adventure, both on and off the road while remaining safe. This Top Safety Pick+ rating from the IIHS reaffirms that commitment."
Are you in the market for a new rugged yet family-friendly SUV? McLarty Daniel Ford serving Centerton, Bella Vista, Bentonville, Eureka Springs, Fayetteville, Pea Ridge, Springdale, and Rogers, Arkansas, is the place to go!