2022 Chevrolet Camaro or Corvette in Bentonville, Arkansas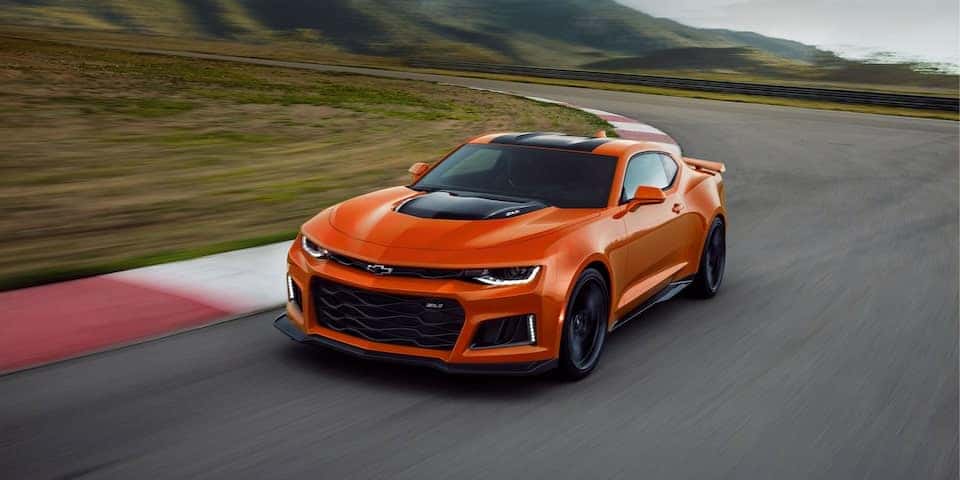 It's hard to go wrong with a Chevrolet Camaro or Corvette when it comes to high-performance automobiles. An American classic, the Camaro is ready, exhilarating, and equipped to test the limits of performance and flair and the iconic Corvette brings accuracy to a new level of excellence.
An outstanding vehicle that precisely blends the superb performance of the Corvette's original front-engine and rear-engine configuration was created by Chevy with a new mid-engine layout.
This is the eighth generation of Corvettes, and the 6.2-liter V8 engine and dual-clutch gearbox in the Corvette C8 provide more power and improved handling. The new engine has a power output of 495 hp and a torque output of 465 lb.-ft. To date, no other Stingray Sports Car has been as potent as this mid-engine masterpiece's 6.2L LT2 V8. The positioning of the engine in the back provides a weight bias that is critical to a quarter-mile time of 11.2 seconds. The windscreen is positioned above the front wheels to increase downforce and give the car additional power and dominance on the streets. Now is a great time to look at other Corvettes for sale or reserve yours today!
Likewise, the Camaro has sheer firepower of performance. Chevrolet understands that you've come to see us because of our reputation for unmatched performance. Track-inspired strength and capabilities, featuring Direct Injection in all four powerful engine choices, ensure that the tradition is carried on. Camaro's V8 engine is capable of producing 650 horsepower and 650 lb.-ft. of torque, and it may be paired with a 10-speed paddle-shifted automatic transmission. It takes just 3.5 seconds to go from zero to 60 mph with the V8.
At high engine speeds, the ZL1-inspired dual-mode exhaust is designed to provide a forceful sound without being overbearing. The forceful statement is completed by the sculpted decklid, horizontal lights, and rear diffuser.
Don't miss out on the opportunity to learn more about the 2022 Chevy Camaro and the 2022 Chevrolet Corvette by visiting McLarty Daniel Chevrolet serving the areas of Centerton, Bella Vista, Bentonville, Eureka Springs, Fayetteville, Pea Ridge, Springdale, and Rogers, Arkansas!