The 2023 Nissan Aryia in Northwest Arkansas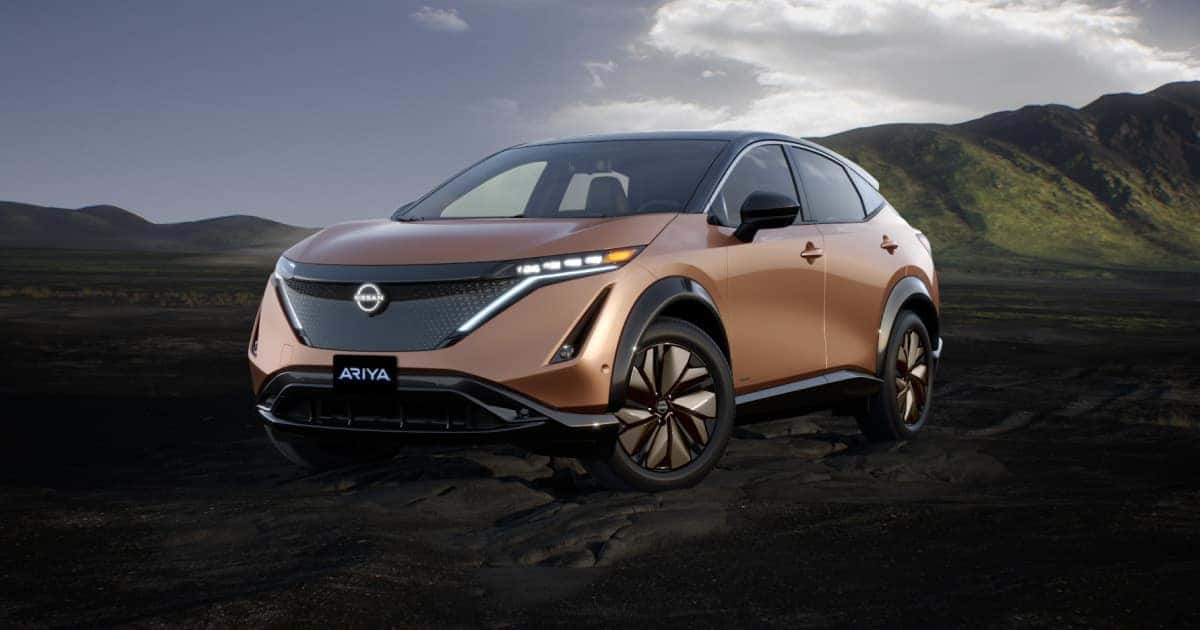 Are you prepared to make the switch to electric vehicles in 2023? Nissan is increasing its electric car lineup for 2023 with the introduction of the Ariya SUV in the United States in 2022.
Along with its electric predecessor, the Nissan Leaf hatchback, the all-new Nissan Ariya will have a range of up to 300 miles and a low, broad stance that lends it a dynamic appearance. You have a choice of battery sizes — a 63.0-kWh pack is standard, while a bigger 87.0-kWh pack is optional — as well as front- or all-wheel drive!  When equipped with the dual front/rear motor combination and the larger 87.0-kWh battery, the Ariya can travel up to 300 miles. As is the case with the rest of Nissan's range, the Ariya will be loaded with driver assistance technologies, an advanced infotainment system, and a pleasant, elegant cabin, allowing it to compete with rival crossovers such as the Tesla Model Y. 
Nissan's Ariya is a new model for 2023 and is equipped with Nissan's new semi-autonomous driving system, ProPilot 2.0. This is the second generation of this tech, and in some driving situations, it will allow the driver to take their hands off of the steering wheel. 
The Nissan Ariya's entry-level trim will cost roughly $40,000. The pricing of the improved battery variant has not been disclosed by Nissan. Range is critical when making the transition from gasoline to electric, and the 87.0-kWh battery. 
Nissan's 2023 Ariya will provide optional all-wheel drive via a dual-front/rear electric motor layout. The all-wheel-drive Ariya is expected to go from zero to 60 mph in less than five seconds. Acceleration is a hallmark of electric vehicle powertrains, and the Nissan Ariya will not disappoint. 
The Ariya has a range of up to 300 miles per charge, which is an improvement over the Nissan Leaf's maximum range of 226 miles. The Ariya will be rechargeable by 110- or 240-volt outlets in the home, as well as at public charging stations or DC fast-charging ports. 
In keeping with the futuristic outward lines, Ariya's interior is fairly simple. The dashboard is slick and devoid of superfluous buttons. The low, flat floor gives the inside a sense of spaciousness, and it is furnished with comfortable zero-gravity chairs. 
The Ariya will have two 12.3-inch displays that will function as the vehicle's digital gauge cluster and infotainment system. Apple CarPlay, Android Auto, and in-dash navigation are all standard features on the infotainment system. 
Want to be the first to one of the first to own the all-new all-electric 2023 Ariya? Reserve yours today!