The Ford Bronco in Northwest Arkansas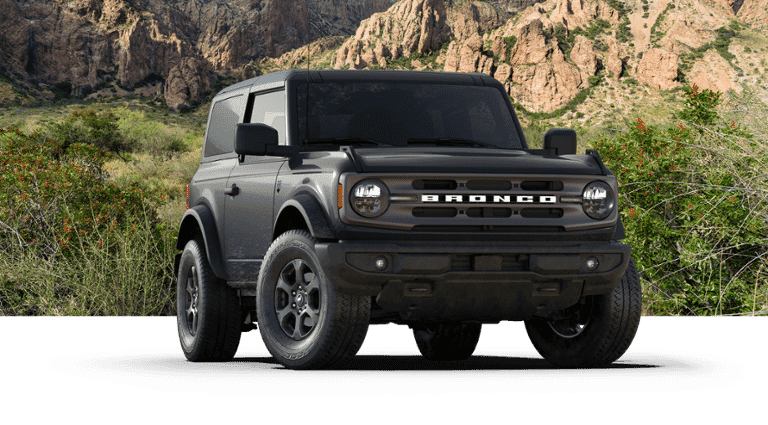 Almost a year ago, Ford shocked the world with its announcement that the iconic Bronco would be returning to the streets once again. This announcement sparked the interest of many nostalgic Americans from all over. During the announcement, Ford showcased the new 2021 Bronco that comes with six standard new trims. This left many potential buyers trying to figure out which trim would be best for them. Here at McLarty Daniel Ford, we have broken down the differences between the trim levels of the all-new 2021 Ford Bronco to make your life a little easier.
The interesting thing about the 2021 Ford Bronco is that, unlike other vehicles, the six different Bronco trims are built for specific purposes. Each also has a unique name to match and, of course, every trim level comes with its own unique features as well as cost.
The Base Level
The 2021 Bronco base model has a starting price of around $29,000 for the two-door option and $34,000 for the four-door option. Sporting a four-wheel-drive system and a 2.3-liter EcoBoost boost engine as well as the five G.O.A.T modes (go over anything mode). The base Bronco is best for people who are looking to customize and add on to their Ford Bronco themselves rather than buying one with pre-existing bells and whistles.
The Bronco Big Bend
The Bronco Big Bend offers more technology and comfort features than you would see in many of the other Ford vehicles. Of course, you will receive all of the features that you would on the base model, but you'll also begin to see some add-ons on the exterior such as 17-inch aluminum wheels and six G.O.A.T modes. Buyers can expect a price point of around $34,000 for this specific model.
The Bronco Black Diamond
This specific Ford Bronco trim focuses on more off-roading features. This trim level is where you'll begin to see additional colors being added as well as rubberized flooring, a heavier duty front bumper, a steel rear bumper, rock rails and even heavy-duty bash plates. In addition to these upgraded off-roading features, you also get seven G.O.A.T modes. Customers looking to purchase the Bronco Black Diamond can expect a price tag of around $37,000.
The Bronco Outer Banks Edition
The Outer Banks trim of the Bronco is much like the Bronco Black Diamond, however, you'll begin to see upgraded headlights and taillights, additional colors, and even a bigger steering wheel. With this trim, you'll also get more tech features such as the Ford Co-pilot 360 Safety Suite and even remote start.
The Bronco Wildtrak
Starting at $50,000 the Wildtrak Bronco adds 35-inch terrain tires, fender flares, and different trail traction control. Buyers will also receive an advanced 4×4 system and seven G.O.A.T modes.
The Bronco Badlands
The Bronco Badlands is considered by Ford to be the ultimate off-roading Bronco. It is very similar to the Big Bend, but it does feature seven G.O.A.T modes as well as 33-inch all-terrain tires and a pretty awesome unique suspension with a front stabilizer bar disconnect. Customers looking at this model can expect to see a price tag of around $43,000.
If you're near the Centerton, Bella Vista, Bentonville, Eureka Springs, Fayetteville, Pea Ridge, Springdale or Rogers area and are interested in the full-size Ford Bronco, we invite you to follow our social media for updates on inventory or stop by today and let one of our friendly sales professionals assist you through the buying process.